Arguably, these are four most critically important links in your customer acquisition process. It starts from the initial prospect point of contact to the actual customer acquisition.
The four broadly classified steps combine to form the 'lead to sales conversion' pipeline.
The prospect needs to get converted into a customer in the first place. Otherwise, you would be losing out on the future revenue opportunities such as customer retention and product up-selling.
This makes the 'Lead to Sales Conversion' into a process that requires close examination and optimization in all businesses. This close evaluation allows you to make the continuous improvement required to increase your customer acquisition rates.
Why your sales leads fail to become customers?
The final lead to sale conversion rate is below 10%, for almost all industry sectors. With this in mind, we can safely assume that almost all businesses are dissatisfied with their lead to sales transition rates.
But, what's weighing down your higher rates of conversion.
In this infographic, we will try to capture the multiple reasons that are lowering your lead to sales conversion ratio. We will also try to uncover what could be possibly done to improve this conversion.
In simple words, ultimately providing a superior experience for the prospect is the surest way to ensure better leads to sales conversion.
You can always polish your website and run targeted marketing campaigns. But ultimately it's the customer experience that determines your total customer acquisition.
If you can't consistently deliver supreme customer experience, your hard-earned leads will go to waste.
Continuous Prospect Engagement even after a 'No'
Most businesses are guilty of deciding too soon whether a prospect is going to become a paying customer or not too soon.
At the time, most of your customers are not ready to make the purchase at the initial point of communication.
They definitely need a gestation time before making their purchasing decision.
In-order to make sense of this trend, you need to consider the wide range of products that compete for your customer's money and attention. It's usual that your customers take the time to figure out their product options.
You can tackle this situation through repeatedly connecting with your customer base with the right messages.
And, this requires you to have a solid pre-sales engagement plan.
A CRM-based system lets you collect and segment your entire customer list. Further, you can accurately recognize the needs of this segment and engage with them based on the right message.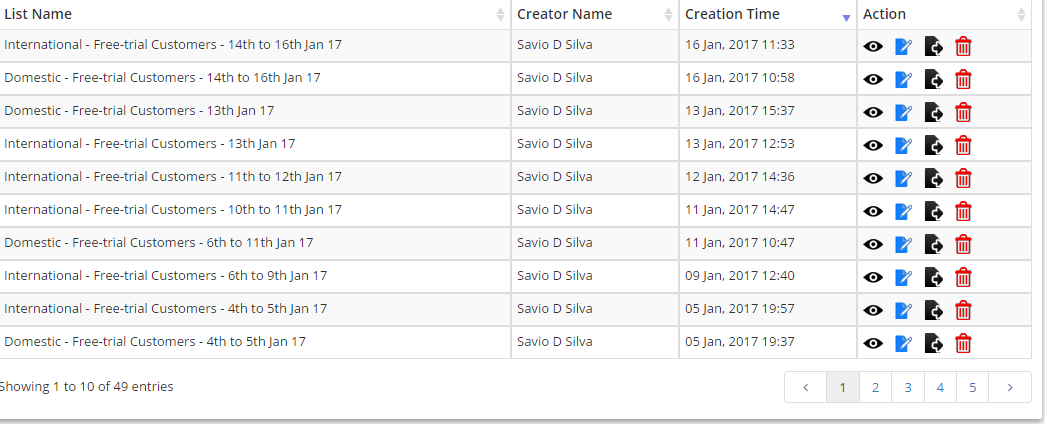 By qualifying each lead, you can evaluate the state of progress of each lead. This lets you further gauge the value of each individual lead.
Determine and Fix your Leaky Sales Funnel
According to studies, only the top 10% of your leads are likely to finally buy your product.
In this light, you cannot afford to have your effort evenly spread among the 100% of your audience. You need to start narrowing down your attention to the top portion of your interested prospects aka sales funnel.
For this, you need to determine the prospects who are likely to buy your product based on the initial interactions.
This will help you determine the probability of purchase by your visitors.
If you are unable to sufficiently determine the mood of your prospects, it will probably sever all the future communications with the prospect.
Collecting and Managing User Knowledge
We are living in an age of empowered users. They need to have a comprehensive knowledge of their products before they make the purchase decisions.
If you don't have the provision to furnish adequate product knowledge, it means that you are already starting your customer relationship on the wrong foot.
This situation could be resolved by a knowledge based system.
A knowledge based system gives you the ability to furnish the adequate customer knowledge. This helps you convert and manage your customers.
This also helps you qualify your leads based on the product interest.
An accurate qualifying process lets you spend time on qualified leads that are the easiest to convert.
How to increase lead to customer transition rates
In our experience, most businesses are stuck with mediocre conversion rates. (Say below 7%).
You can try to strategist and tweak your marketing campaigns to increase this conversion rates. This could improve certain facets of your business.
You may even reach local maxima in your lead acquisition.
But an overall improvement needs you to manage your acquired leads.
Create eligibility Criterias
As we discussed, having to convert your prospects to customers take much time and energy. And it's always a possibility that your marketing processes attract the wrong leads.
This could be filtered by recognizing the right prospects.
The suitable eligibility criteria's will let you narrow down on your appropriate sales leads. This process allow you to engage and connect with your customers.
Create a solid conversion Plan
As discussed, the concept of sales funnel is all about prioritizing and organizing your prospects.
First, what makes a good conversion plan?
Let us show this by considering a world cup tournament.
Let's say that we start with 32 teams. But ultimately, the final could be only played by two teams. You need to pick and prioritize between the 32 teams to eliminate the rest of 30 teams.
And, all this will happen within the given time frame.
In the same way, you need to create a solid conversion plan that sifts through the prospects to reach your buying customers.
Align your sales and marketing activities
Most business suffer from disconnect between sales and marketing activities.
For example, let's say that you receive an enquiry through a particular landing page or marketing channel. The further communications should be reflected in your sales conversions.
A unifying platform lets you align your sales and marketing communications. This will let you receive and store the information about your customer base.
Further, you can use this information to build accurate customer personas to target your marketing campaigns.
It allows you to collect accurate parameters such as focus demographics, location, behavior history etc.
This data could be utilized to target your customer segments in social platforms such as Facebook and Instagram.
Take away:-
If you try to reverse engineer a high lead to sales conversion ratio, you will learn the value of better customer relationships management.
This requires you to understand the fundamentals of a long-term customer conversion mechanism.