Considering the 360-degree paradigm shift of ways in which businesses function today, there is a need to relook closely at how customers behave in a competitive and technologically friendly market.
Let's find out what is it that improves customer-loyalty and helps you retain them for a long long time.
Customers prefer companies who are approachable
You could be involved in the biggest of goof-ups that has pissed your customer to no end, but you can easily get away by not running away from the situation, staying cool, smiling and allowing customers to reach you to get their concerns resolved the best way possible. As a brand or a company you should ideally have multiple listening ports through which customers can reach you. Chat, phone, email (Read more on Chat, phone and email) is what they look for to address their issue or shoot their queries. KAPTURE CRM comes with a call-center software that can manage and allocate all incoming queries in the most efficient manner. So the moment you close down their options to get their queries resolved, you are bound to lose them very soon.
They expect… or should we say "demand" quick responses
Nobody has time for standing in long queues at customer service desks to resolve their complaints. Vodafone is one of the best examples of how they have evolved their customer-care number in the most convenient fashion, over the years. Today you don't even have to listen to automated calls, simply type in your option and seek all the information you require. KAPTURE CRM comes with a cloud-based customer service platform with query resolution software and task management software that can manage complaints in the shortest time possible. Unless you have invested in a good CRM software to ensure that queries are attended and resolved quickly, you are going to frustrate them and make them think of another option before considering to opt for your services, the next time.
They like to be pampered with a personal touch
Addressing customers by their name in marketing strategies has been the recent trend, though it's more of a psychological tactic, it has worked wonders. By connecting with the audience at a more emotional level through personalized messaging, you can make them feel special. KAPTURE CRM also has a customer self-service portal though which you can create separate accounts for each customer. By logging into this account they can easily access history of all the past transactions and status of their pending queries.
Creating personal accounts for every customer looks like the most promising strategy to retain them in the years to come. Latch onto this opportunity, before you miss the bus.
They expect assistance even when they are on-the-go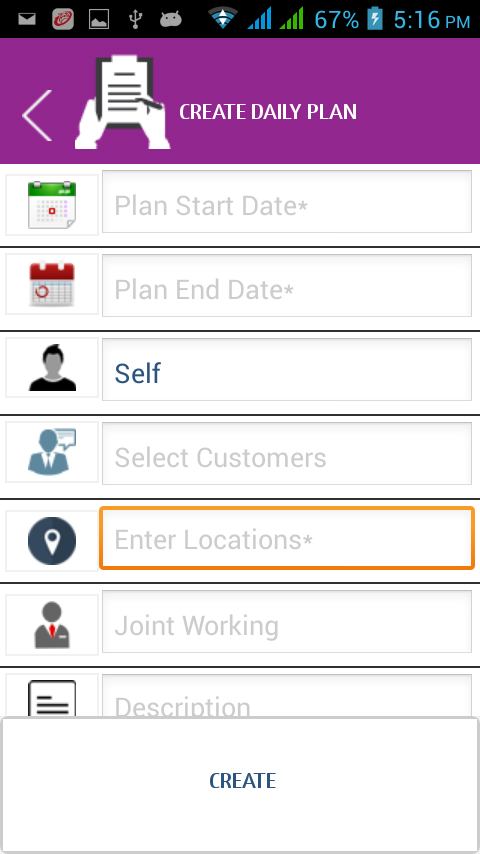 Lifestyles today have become zippier than ever before. You can't neglect this fact at all when you are strategizing on buying the best customer service software possible to keep them happy. The world has gone mobile! Having a customer service mobile app is where the future is headed. KAPTURE CRM is a mobile-first cloud-based CRM platform that can be customized based on your business needs to enhance the customer experience levels.
You are only hitting a dead end, if you are sticking to old ways to offer customer service. To match up to their evolving needs is the smartest move really.
Many companies even today believe that investing in right customer service solutions is a waste of money and time. But they have to realize that if they are not going to do it now, then are going to double the losses by losing their grip even on their most loyal customers.