Every day multiple support teams deal with innumerable tickets. Many tickets remain unresolved/unviewed/pending.
Kapture's Quality analysis ensures the quality of the tickets that are being generated in a large volume from the CRM software. This also helps you view the performance of your individual agents on the Ticket Management system. You can see detailed reports on their performance on a weekly, monthly, and yearly basis.
The parameters of this quality can be configured based on ticket type and industry. Custom fields can be added to view the ticket handling time and the status of the tickets.
Based on this, the agent's performance can also be reviewed and rated.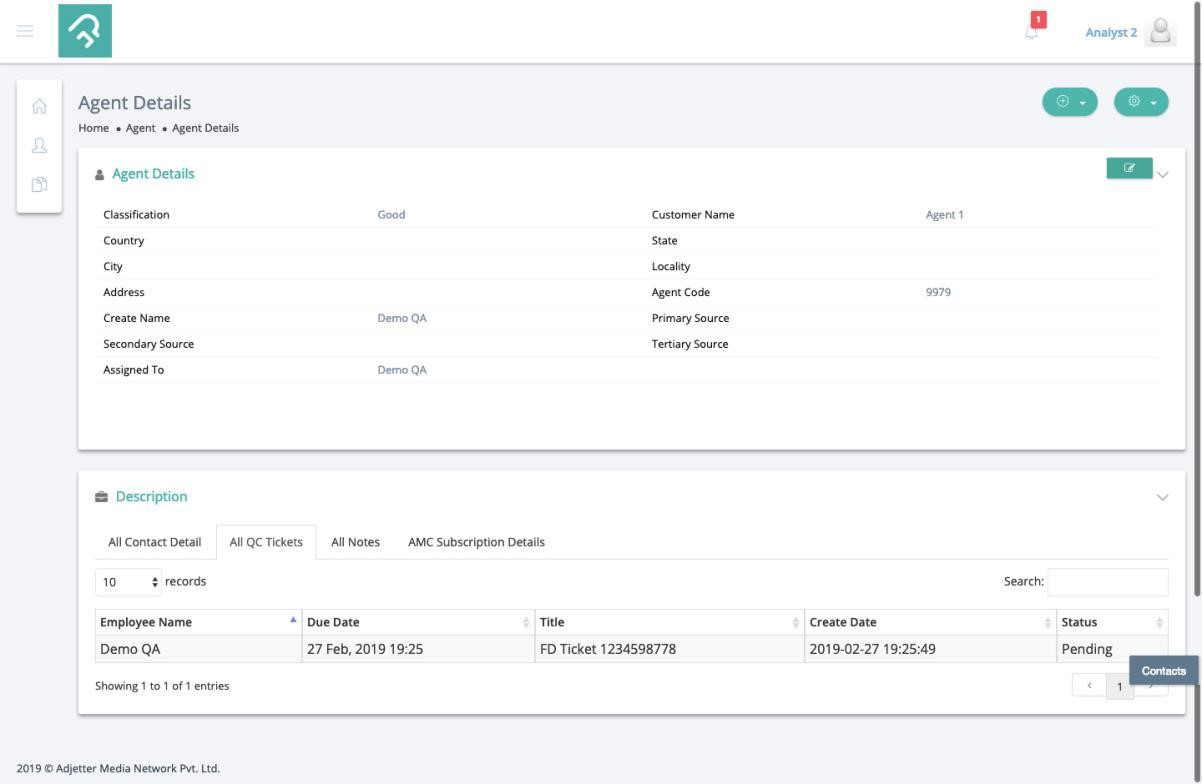 To assign a ticket to the QC team, the admin can simply select Add ticket >>> Select the folder option >>> add details to the custom fields relevant to the information the QC team would need. The ticket management system can be integrated with third-party software to collect details as well.
0nce a ticket has been closed, the agent can dispose of the ticket by heading to the customer 360-degree profile and first hitting the dispose ticket option.
While disposing of the ticket, the agent can add information like, which folder this ticket has been assigned to as well as drop specific remarks on the ticket he just closed.