Did you know that according to Microsoft, about 96% of consumers say customer service is an important factor in their choice of loyalty to a brand across the globe? 
Be it one of the FAANG companies or one of the small-scale businesses, providing exceptional customer support is always a priority!
Every year businesses around the world spend billions and billions to keep up with the ever-increasing customer support needs and even after spending billions companies sometimes fail to provide adequate customer support services, especially during the holiday season.
Holiday customer service can be one hell of a ride for customer support teams everywhere, especially when they don't have a self-serve facilitating CRM.
From an influx of help desk tickets to lack of human labor due to the holiday season, efficiently handling customer problems during the holiday craze can not only feel nerve-racking but might also seem next to impossible. 
Holiday Customer Service Tips To Provide Seamless Support
Did you know that according to a report by Statista, In 2020, holiday shopping eCommerce was projected to increase by 35.8%YoY?
A report by eMarketer.com states that online sales will make up 18.9% of overall holiday season shopping this year, which is a 1.4% increase over 2020.
Though the holiday season can be extremely hectic it still gives businesses across the globe a chance to outgrow customer expectations in the best ways, but that is only if they are well prepared and make use of the right technology.
Here are the top 10 tips that will help your customer service teams bring out the best in them during this holiday season. 
1. Make Sure You Prep Early
Early to plan = early to success! Don't make the mistake of waiting till the day before the holidays to start strategizing.
Waiting till the last day cannot only make strategizing extremely difficult but can also increase the possibility of a poor holiday customer support ticket management process which might ultimately lead to lower customer satisfaction levels and a negative brand image.
Making a solid outline of your holiday help desk strategy before the holidays begin is a must. 
2. Integrate Self-Service Portals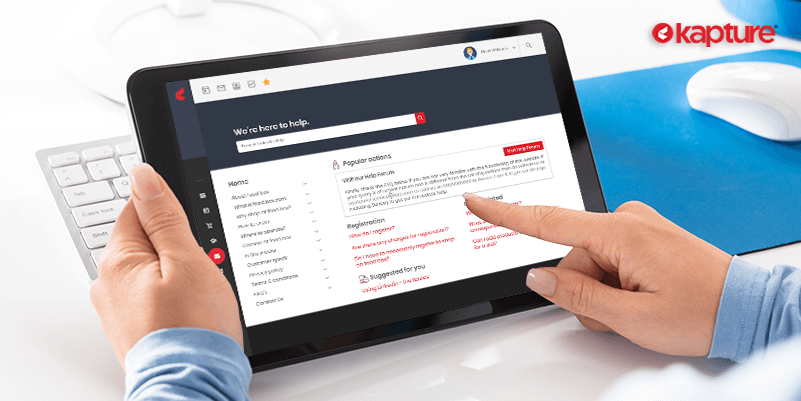 A functioning self-service portal is a must-have for holiday customer support. Self-help portals are an excellent customer management tool that helps businesses help themselves.
In a time like the holidays where help desk tickets rain like cats and dogs, having a self-serve portal not only slows down and reduces the influx of tickets but also reduces customers' agent-dependency.
These portals help create more informed customers and tend to decrease staff attrition at the same time. 
3. Make use of Live chat
Customer service teams across the globe witnessed a flow of customer tickets every hour during the holiday season.
Making use of Live chat facilities in times like this can be a huge reputation-saving and cost-effective move for businesses wanting to provide the best holiday customer support.
In addition to this, they enable customers to reach out to businesses in real-time leading to immediate and hassle-free remediations. 
4. AI Chatbots Can Be a Blessing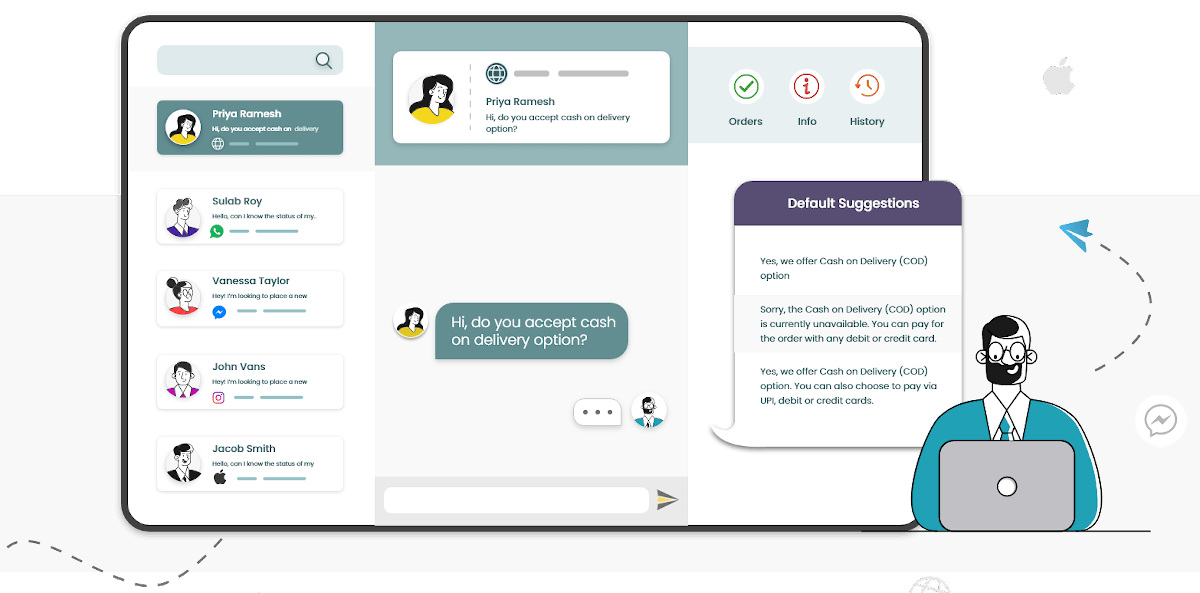 Did you know that according to VentureBeat Over 50% of customers expect a business to be available 24/7? A report by Opus Research states that about 35% of consumers want to see more companies using chatbots.
Due to their machine learning and Natural language processing abilities AI bots can be excellent customer management tools. From notifying customers on shipping status to redirecting them to self-help portals, AI bots can handle a wide range of tickets. 
5. Create Quick Response Templates
Customers are always in a rush for remediation and during the holidays it's even more intense. Creating quick response templates for similar questions or ticket requests can go a long way during the holiday season.
Agents can make answers or response templates for basic queries or requests related to ticket categories like shipping status, offers being provided, product or service-related information, etc. These automated responses or replies will help customers save time as well as provide quick remediation. 
6. Provide Support to Your Agents
Arming your customer support agents with the necessary weapons like efficient CRMs is a must-do! Investing in customer relationship management systems that facilitate Internal communication channels, knowledge management systems, learning management systems, Omnichannel support, etc can help your customer service agents handle help desk tickets in the most efficient and productive way possible.
In addition to increased efficiency and productivity, CRMs also help businesses increase CSAT scores and customer retention levels.
7. Integrate Omnichannel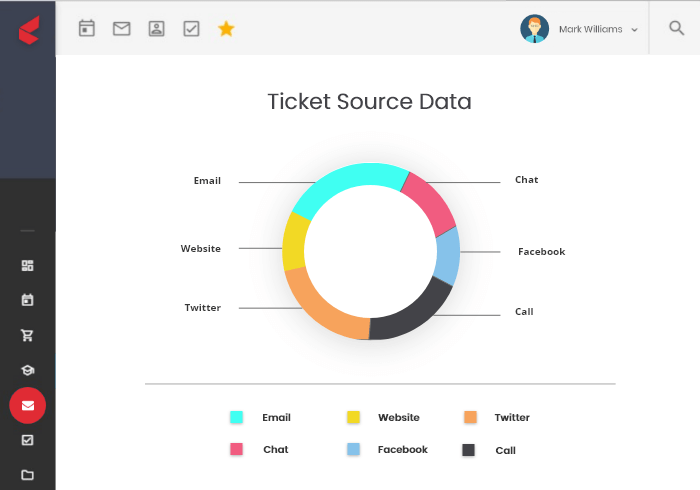 According to a report by Omnisend, customer retention rates are 90% higher for omnichannel vs. single channel.
A huge number of customers try to reach out to businesses during the holiday season for various customer support issues.
Having a single customer touchpoint can frustrate customers and bring down CSAT rates due to inefficient and cramped up single channel support.
Having an Omnichannel support strategy helps businesses reach out to customers on various customer touchpoints.
8. Train Your Agents to Handle the Worst
The help desk tickets during the holiday season can be a tad intense and hectic to handle. The influx of tickets can cause delays and in some cases might also lead to unattended tickets.
Training your customer service agents a month or two before the holiday customer support begins is extremely important. Train your agents to handle irritated, aggressive, impatient customers in advance. 
9. Don't Forget to Reward Your Employees
The hectic holiday season can be extremely hectic for customer service agents. In times like this, businesses have to make sure that their customer service employees are appreciated and rewarded for their continued efforts.
Offering rewards not only help customer service agents stay motivated in such hectic situations, but also helps increase productivity levels and promotes healthy competition.
Handle the Festive Rush like a Pro
Finally, tackling customer service during the festive season can be one hell of a task but keeping calm and planning beforehand is necessary.
A little investment towards the right customer management technology can not only help your agents handle the festive rush but also help your customer service operations run in a smooth fashion.
To know more about efficient CRMs that will help you stay prepared for the festive rush click here for a demo. 
FAQs
---
Q1. What are some good customer service tips for the holiday rush?
Invest in a CRM that facilitates Self-service and Omnichannel

Train your customer service agents in advance

Make sure you plan ahead of time 

Keep your employees motivated by providing them rewards and incentives. 
Q2. How can a customer service team prepare for the holidays?
One of the best ways to prepare for the holiday craze is by investing in the right technology. Arming customer support teams with the most efficient CRMs like Kapture not only helps them handle the influx of tickets in a smooth fashion but also allows them to improve workflows.
Q3. How to motivate the team during holiday customer service?
Providing employee rewards is the best way to keep up the spirit of motivation during the holiday rush. It not only increases productivity but also promotes a positive attitude.