What separates the top-performing Business-to-Business (B2B) sales and marketing companies from their competitors? What are the winning practices that enable them to make predictable sales performance?
Understanding and coming up with a precise answer to these questions could actually decide your business fortune. Especially, as the B2B CRM software is used to have winners that establish an overwhelming lead over the 2nd player.
As the initial step, we need to determine why the B2B industry is so drastically different from B2C industry.
What Makes B2B Industry so Different?
The B2B audience is mainly looking for efficiency and expertise. Meanwhile, the B2C audience is more likely to be engaged by deals and entertainment.
This mainly identifies that you need to be prompt and agile in order to start appealing to the B2B customer's mindset.
Besides, the B2B purchasing cycle is often much longer than the B2C. You should have a better nurturing and close attention towards the aspect to lead your customers through the lengthy sales funnel.
This essentially means that prospect engagement and quality assurance is the most important aspect of managing your B2B sales.
In this blog, we will try to discuss about the effective use of CRM software in the B2B industry. We will also discuss proactive ways to improve your business. You can also use business data to influence proactive business relationships.
Ensure Security for your Business Data
Today, 'interaction management operations' have become a popular term in the B2B industry. But, when it comes to managing data, its practical application can easily get out of hand.
You have to constantly dabble between multiple tasks, with each process consisting of multiple customer interactions. When you have to cope-up with five different parallel tasks, keeping-up your product data up-to-date may even seem impossible. In this situation, collecting and managing your data can easily turn into a troublesome challenge. You also need to constantly dabble between your business objectives.
With CRM system you can store any kind of information, be it clients' contact details, order details, purchase history, interaction updates, meeting or call reminder.
After storing the requisite information, you can also restrict and manage the access to the information portal at any given point of time.
Now have a quick look at the facilities of data storage-
It facilitates employees with direct access to customer data.
It makes sales tracking easier than ever.
It helps to clarify the stages of sales funnel.
It automates target marketing with customer segmentation.
It supports maintaining data security and accessibility at the same time.
Aid in Employee Collaboration
A cloud CRM platform ensures that your business campaigns are no longer tethered to your clunky desktops.The cloud infrastructure lets you access them through the mobile devices and laptops.
This means that users can increasingly rely on their mobility to brainstorm and plan the next B2B marketing strategy.
Here are some features of CRM software that aids employee collaboration-
Accessible dashboard with all customer information
Facility to manage, edit, and update data
Smart communication network within the system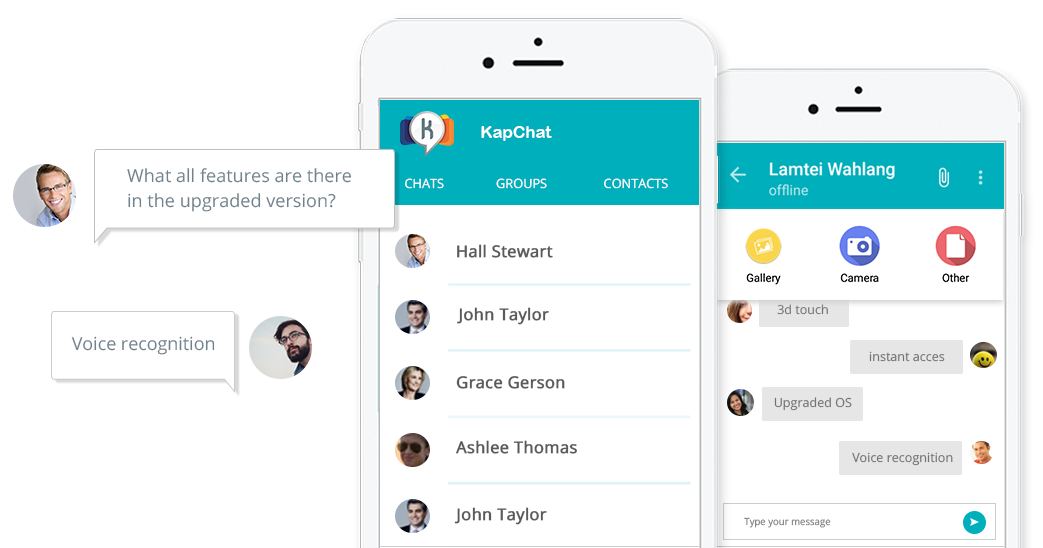 Systematic tools to share important data within the team
Facility to update meeting schedule, MOM, and order status.
You can use the CRM app to store and also manage all customer information within the cloud. This also gives easy all-round access to the mobile information.
Monitor B2B Sales Progress
Within the CRM platform, your sales member can actually track and understand the status of a B2B sales effort.
Some of the questions you can track-
What was the result of a pitch last week?
Has the client responded yet?
How well is a sales initiative faring?
Of course, the system needs to be frequently updated with sales data against each client that ensures optimal tracking.
Deliver Personalized Service
The core point of a customer-centric business strategy is being able to treat each client differently. After all, choices will differ between people-to people. You should also provide value to different people.
Providing diverse levels of service to divergent clients can be a crucial differentiator, as products and services become gradually commoditized and brand values become increasingly alike.
A customized service can ensure-
Customer centric approach of the business
Client satisfaction
Long-term relationships with clients
So, in a way it's ultimately turns into great sales revenue, which is the key objective of all companies.
Conclusion:-
You can almost say that B2B audiences are more logical in their decision making.
In one sentence, the successful B2B companies are better at organizing and streamlining at their daily processes. This helps them to be more efficient and cut costs aggressively. This in-turn gives them a better competitive edge.