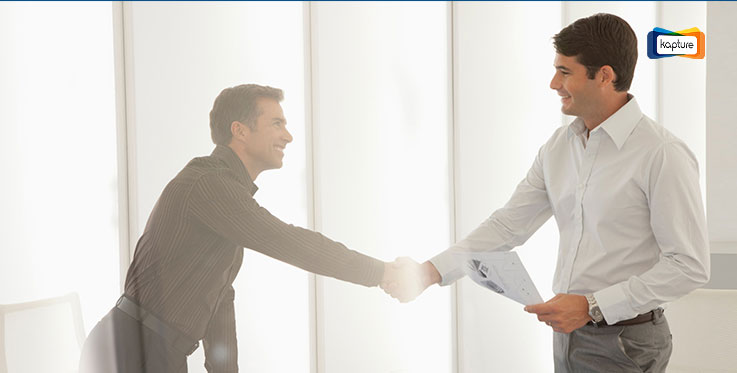 With sky-high competition, B2C Businesses are facing depreciating margins and failing purchase volume.
An overwhelming number of choices means that customers don't need to look beyond traditional ways of selling and buying. The situation demands more focused efforts on building a more direct and nourishing relationship with customers.
Personalized marketing rules the Roost
In an age where generic and mass advertising rules the roost, an easy and direct way to attract customer attention is through appealing personality. All successful marketing effort goes to appease a single buyer or a customer base.
Personalization of email content yields the highest average open rate for all email campaigns, with 17.6 percent of all personalized emails being opened. (MailerMailer)
By CRM customer accounts, you can collect and store information about each particular customer. This enables you to bring integrate customer contact collection into your daily processes, allowing you to develop and invigorate direct customer relationships.
You can also collect and manage customer purchase history based on a single database, including precise sources such as in-store, E-commerce or referral. By following customer preferences and purchases, you can create tailor-made messages suiting your core audience.
Maximizing Direct Customer Engagement
According to studies, direct customer engagement can increase both volumes of purchases and frequency. But even the brick and mortar store lacks desired levels of direct customer engagement when it fails to have any meaningful interaction with a passing customer.
In this scenario, direct engagement is feasible only through utilizing digital and internet media such as Email and SMS messaging.
This helps you to maximize the outreach without directly increasing your levels of customer engagement. This process also enables you to build and manage a pool of business followers.
Acquiring and Nourishing Recurring purchases
In most industries, only a limited number of successful enterprises enjoy returning customers. For the majority of other business, recurring customers are managed on a hit-or-miss basis. Marketing automation processes let you consolidate a one-time customer to a unified dashboard. This helps you to attract your circle of one-time prospects with right messages and pitches.
By communicating right individualized messages and offers, you can nourish personalized relationships with your customers.
Optimize your Distribution network
Today, customers are increasingly conscious and aware of their product diversity and stock dates. And only a well-optimized distribution network can avail the latest dated products.
CRM Software lets your endpoint retailers order and acquire goods in a straight-forward manner. Similarly, a distributor or stockiest to collect and assimilate stocks to be sent to the right points. In the end, you can create well-optimized distribution networks, sending and receiving goods with agility.
Conclusion:-
Today, every customer has to choose between a multitude of E-commerce stores and proliferation of brick and mortar stores. In this situation, it's harder than ever to be a successful player in the B2C marketplace.