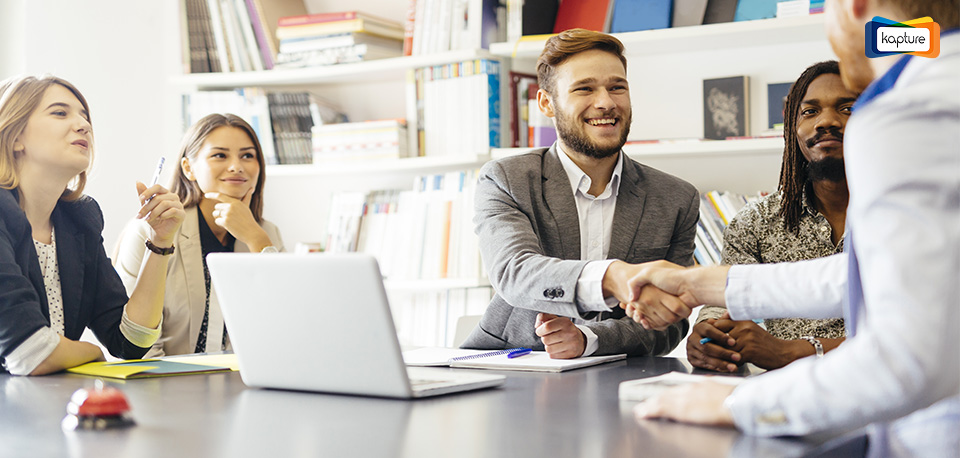 For most businesses, selling more means reaching and convincing more customers to buy your product or service. This also results in forcing a reasonable volume of uninterested prospects, who are more likely to become dissatisfied customers. You can significantly change the situation with an ability to run and optimize your sales based on CRM.
With a CRM-enabled Sales operation, you can possibly turn around the tables to create a sustainable sales strategy.
Here, we deal with businesses striving to create and optimize long-standing sales operations.
Identifying Key Lead Characteristics
For identifying optimal leads, the first step is always to characterize the key factors of an incoming lead. It's a common mistake to limit every lead to a phone number and lead requirement. Rarely, sales professionals are bothered about the intent and requirement of the prospect involved.
Having a Lead scorecard means that you are constantly running and evaluating through your prospect profile. This increases the extent of information understood by each of your prospects.
This may include common lead location, prospect requirement, budget or quotes etc…All these allow you to deeply understand your prospect requirements.
Consequently, you can use this information to find similar prospects. This understanding perpetually increases your extent of attracting the right prospects.
Run Multiple stages of Sales Process
Considering every prospect as a long-term project lets you manage stress and probability of conversion. But most importantly, it allows you to derive reproducible steps of processes that have previously led to sales.
Under the sales process evaluation, you can directly consolidate significant steps leading to conversion. You can also create long-winding sales conversations that could possibly lead to final conversion.
This enables you to drive effective transitions into multiple stages of sales.
Create Customer Retention and Upselling Plans
In a saturated marketplace, acquiring a new prospect is a costly affair. Afterwards, making them satisfied could take more time and investment.
Having a CRM-based selling strategy lets you segment and supplement customers to provide satisfaction.
A customer nourishing process lets you increase your customer retention.
At first, your initial list of customers could be contacted to understand their priority requirements.
Based on this data, you could collect and reassign prospects to reflect the actual needs and demands.
This allows you to bring all your customers under a common umbrella, with the further capability to improve the individual experience.
Encourage Referral Sales
According to a study, successful businesses pick up-to 65% of their sales from referrals. Here, having successful retention can also be grown into encouraging referral sales.
When you have a well-nourished customer relationship, you can easily transfer that to referrals and new prospects.
Having a CRM-based sales operation means you can win and nourish new processes and automotive principles.