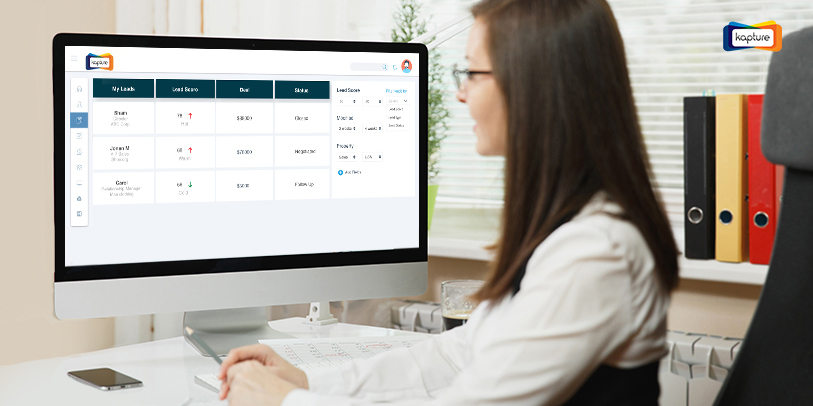 Irrespective of the tools and software your business uses to streamline everyday sales, you must be aware of CRM-integrated solutions that are no doubt effective but also indispensable for enterprises with multi-department sales.
A sales management CRM has in-built sales productivity tools that bring sales managers and representatives on the same page, thus minimising cluttered sales reports, cutting through wasted resources and time.
If your organisation is seriously considering investing in a sales management system to unify all the stakeholders and bring order in chaos, here are 5 CRM tools you must know about. These tools will make you more aware while choosing your sales CRM.
1. Leads Make a World of Difference:
There's no telling how important leads are to sales. One of the key tools in a sales CRM is lead management. It's essentially a system that unburdens sales teams from the rather tedious task of finding, micro-managing, and following up on a large volume of leads.
A Lead Management System Comprises Mainly of:
• Personalised outreach on various channels of communication.
• Automated assignment of leads within teams.
• Segregation of leads within the pipeline.
2. To Forecast is to Be Prepared for the Future:
If sales teams know what to expect, its incredibly empowering and will be the force behind some of the smartest decisions taken. A sales forecasting system lays out the implications of every sales decision before you, in terms of revenue.
3. Reporting All the Way:
Its relieving to be finally rid of the most cluttered spreadsheets that have plagued sales since times immemorial. With a sales reporting system, meetings that took way too much time resulting in very less productivity will be a thing of the past for your enterprise.
4. Quote Unquote:
Most enterprises do not yet have a system that streamlines every quote and invoice sent out. But we have set out to change this. Without a solution for billing and invoices, things can get messy for sales organisations. Quotation and Invoice Management is a CRM tool that improves sales management systems in business.
5. Omni-Channel Interface for Multi-Channel Sales:
Omni-channel interface is a characteristic of a CRM software for sales management, rather than a CRM tool. Nevertheless, it expands an organisation's outreach to channels hot with leads.
Conclusion:
The 5 effective tools that you need in a sales management CRM are without a doubt,
• Lead Management System
• Sales Forecasting System
• Reporting System
• Quotation and Invoice Management, and of Course
• A Sales CRM with an Omni-Channel Interface
Get all the scoop about a sales CRM with these features and more here 78998 87755.