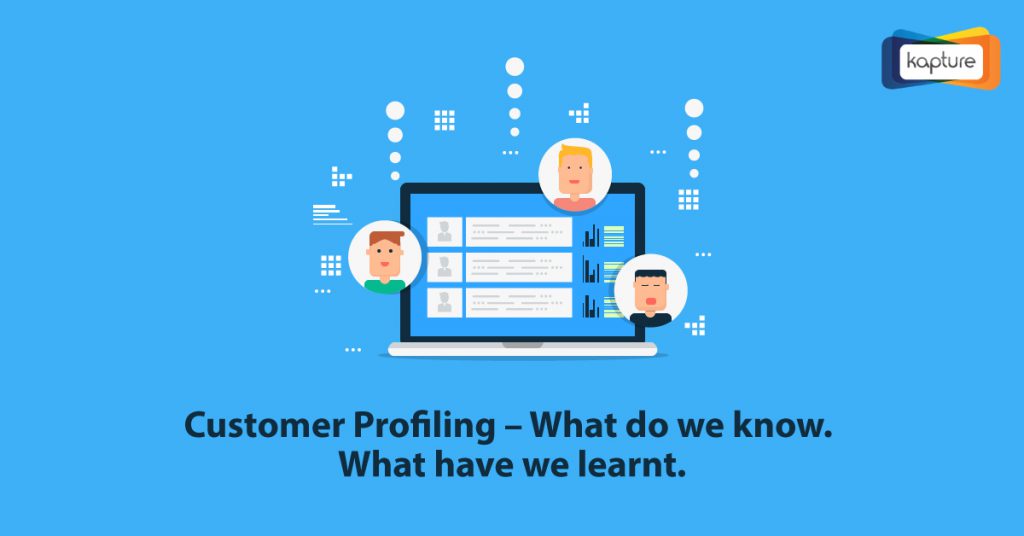 A good business is one that is aligned with all kinds of customers. The world is a place filled with people of different mindsets, different needs, and different buying patterns. Whether it is service or goods, selling something is not based on how good and reasonable your product/service is. It depends on how well you incline yourself to make the customer pleased with the buying experience. Understanding your customer, their buying patterns and their issues makes your customer service a well-oiled machine.
Customer profiling is one such key element that helps every business to keep a record of what the business needs to know about the customer. While everyone tries to capture your basic customer details, there is more to customer profiling.
Classification is the key:
From local shopkeepers to huge e-commerce sites, everybody has different kinds of customers they cater to. There are the loyal ones, the bulk shoppers, the rare ones and so on. The way they must be handled must also be different. A loyal customer's expectation is different from a first-timer and to understand this, classifying the customer becomes very important. You must choose and classify your customers based on their purchase history, revenue generated by them, their past issues with the service and how they deal with your customer service agent.
Rewarding the loyal:
Segregating your customers not only helps you understand them but also send them a reward for their loyalty. You can set up and send offers to your customers based on their buying pattern. You can send different offers to a different set of audience, by setting up separate offer codes for them. As a business, keeping good customers happy is the key factor to build a better brand.
Recognize the pattern:
Your CRM must recognize patterns of customer interactions. What has the customer repeatedly ordered, how frequently, what were the complaints and feedback, how often has he/she scheduled a call or a meeting. Based on this data, your customer interactions will become proactive. You will be able to predict the response of the customer based on the stage of the buying cycle they are in.
A personal touch:
Capturing personal data such as birthdays and anniversaries on your CRM helps you send warm personal messages to your customers. Customize your messages every time instead of sending the same old template.
Be reminded:
Set up reminders for a follow-up call or a meeting and every time, be on time. A business that is organized always attracts loyal customers. You can even send a confirmation request to the customer about the meeting which helps in saving and optimizing time.
Any business and its success are measured by how happy its customers are. Know as much as you can about your customer and make use of the technology to become proactive. A CRM with all these features can make just your customer's life, as well as your customer service executives, work easy. Kapture CRMs extensive customer profiling features can be your path towards better and more efficient customer service.