Present day marketing is about connecting and impressing audience for long-standing relationship. A digital CRM combines multiple essential tools for connecting with a modern audience.
Why you need CRM Guidance?
In a digital space, data and swiftness create most important part of your marketing equation. As users are constantly bombarded with marketing messages at every new page visit, having effective message at earliest is way to go forward….
Modern campaign involves integrating various skills and tools.
A well-optimized campaign requires a combination of multiple skills and personalities. Every skill combines required skill-sets and planning that integrates daily activities.
A good campaign needs a combination of market analysis, user perspective, interesting messages, formidable consumer statistics etc… Hence a good marketing campaign can give-out ideal message at exact moment.
Bringing together these skills to a single table at any moment could be hard; their insights and information could be collected and demonstrated on a CRM platform.
Kapture CRM does precisely that; provide clear practical guidance for higher marketing success.
How CRM Delivers Marketing Edge
With speed and information becoming part of marketing equation, marketers across the globe are constantly looking at improving tools and acquiring new ones.
Today, marketing can generally be termed as all-conclusive. It involves aggressively combining and tailoring different parts of your business, delivering a unified experience.
When old-age marketing, demands market understanding and instant selling messages, these methods are losing traction.
Consequently this requires businesses to build sustainable customer relationships. Previously, companies used to try dominate digital space with aggressive advertising. With various organizations imposing strict spam rules, these strategies have limited success.
Marketers all-over globe are looking forward to a combination of productive and user-friendly tools that could gauge marketing and investment. With an access to rich-data and optimal tools, Kapture CRM Marketers has gained a practical edge in present situation.
Through combining various activities, it lets marketers focus on most important tasks.
Juggling Different Social Channels
For an active marketer, social media marketing is a process of juggling between various social channels. Each marketer needs to constantly divide his/her attention between ten social channels.
Each of these channels demands their own attention and time. This involves investing productive time on collecting-information that may possess a mundane nature.
CRM monitors and unifies channels into a single database. A ping on any channel registers an immediate response.
It lets you invest time on more productive tasks, rather than keeping tabs on various social forums and channels.
Judge and Throttle your Market Expenditure
Every marketer carries their own specialization. This could be any of multiple unrelated social or search channels.
Alternatively, the marketer could decide to invest heavily on a specific channel. Here having accurate inputs regarding ROI and effectiveness of each channel is important. A CRM pricing model gives you insights about these parameters.
Your marketing expenditure could be divided into various aspects and factors. If you are looking to combine these factors, it could take high-end tools, giving a sporadically correct estimate of any given factor.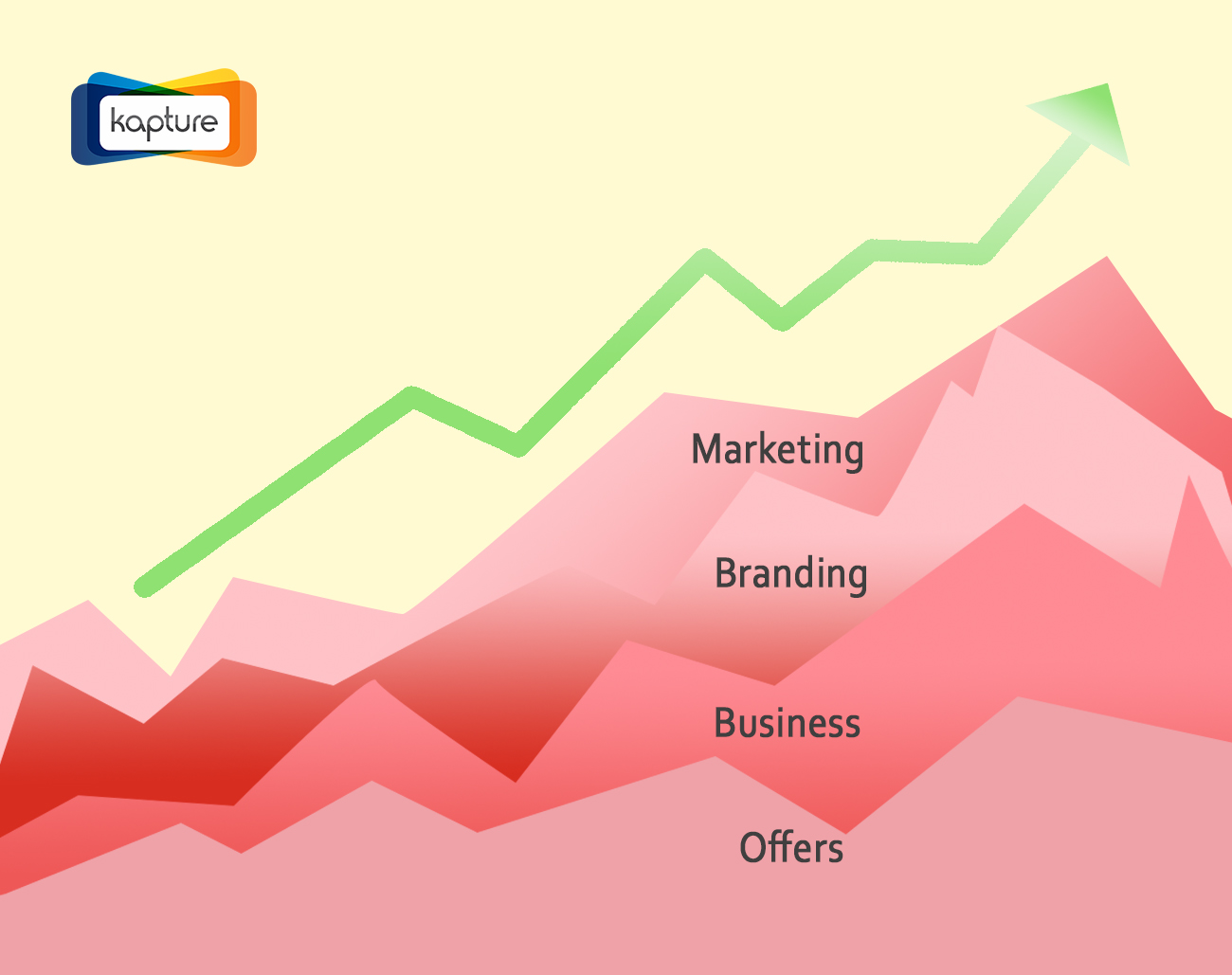 As CRM acts as a gateway for all transactions, effect of all these factors could be directly measured. For example, an improvement of branding image means an increasing number of people are specifically searching for your business.
In-short, Kapture CRM helps a marketer to handle multiple channels, consistent with market reality.
Collecting Report and Analytics
A modern day marketer needs to collect multiple reports – Following campaign effectiveness, expenditure, determining campaign investments, dabbling between multiple channels are all part of your skill set. With these playing critical part, collecting and segregating multiple reports could become critically important.
Considering all factors and features, this could be one of a most prominent feature of a CRM. With saving time being an important feature, Kapture CRM automates the process of report collection.
Integrating search into your Marketing
All business derives a large part of their clients through search engines, almost exclusively Google. Google has their own discernible rules regarding visitor search and behavior.
In simple terms, Google demands each business to have a deep understanding of its own users. This could be included in websites in-terms of content, keyword and navigational features. All these puts visitor understanding into the forefront of a modern SEO specialist skill-set.
This involves visitor inputs, query input, priorities and custom demands. An integrated CRM documents all these information to be best for a marketer's benefit.
Otherwise, collecting this data involves collecting information spread across various departments or buying 3rd party data. All these put CRM as an important tool in a digital marketer tool set. Let Kapture CRM be your marketing solution. Drop us a query or give us a call; we'd be more than happy to assist your individual and unique needs.