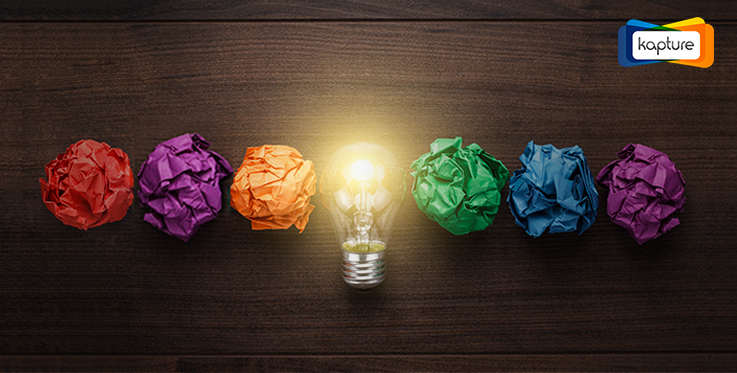 Even the most conscientious businesses will occasionally find themselves on the wrong side of the customer opinion. Some businesses will decide to clamp-up on these situations. In some cases, they may try to over-compensate the complaining customers or decide to completely overlook them.
We don't want to appear preachy, but both of these are high-cost methods to manage your customer complaints.
A customer complaint management system enables you to turn the heel and convert your customer complaints into insightful assets. It will transform your customer complaints into an opportunity to reinforce your business. This also allows you to stay clear of the usual customer complaints.
Here we will discuss interpreting a customer complaint to extract a positive impact. We will discuss managing complaints to measure customer engagement, customer satisfaction, customer feedback, customer intelligence etc.
Ok, now let's just jump into the wrong side of customer opinions.
1. Turn Customer Complaints into an engagement metric
If you are having a lower number of customer complaints, these are the two most natural causes.
Reason 1 – Your users are so much in love with your products that they don't have anything to complain about.
Reason 2 – Your customers are least interested in your product and they don't use your product. Naturally, in this case, there wouldn't be any complaint. Later, you would find it harder to maintain future customer retention or referrals.
The second reason is much more likely and interesting. The lack of customer complaint usually signifies a lack of customer adoption or engagement.
You can see that the same feelings are being resonated by recent studies.
By understanding and resolving the existing complaints, you can learn to increase your customer retention and total turnovers.
2. Means of Early adoption to customer Problems
Whether you are a service provider or a technology provider, the general adoption rate follows the graph given below.
In the initial phase, your product will be tried-out by a group of experimenters. Later, you can gain the necessary leverage by trying to impress these early adopters.
You can immediately raise your product demand by tailoring your product to suit the audience demands.
If you are facing certain complaints, resolving them can immediately increase the number of purchases and user adoptions.
It will also help you avoid the situation of having to face a larger volume of future complaints that come from a much larger audience.
Kindly Indulge; take time to examine the graph given below.
The law of adoption tells you that user adoption usually follows a bell curve.
The rate of adoption starts slow, then picks-up and then slows down in the later stages due to saturation of the user-base.
You can make the right changes by listening to the early adopters. This will also enable you to present an improved version of your product to a relatively larger consumer base.
3. Evaluate your customer satisfaction levels
Often customer satisfaction is a reliable metric to evaluate future sales and retention. This requires you to keep a pulse on the overall level of customer satisfaction.
The rate of customer complaints is also an indispensable metric to evaluate your customer satisfaction levels. A low level of complaint rate means a bigger pool of satisfied user base.
In short, you should start doing everything within your power to improve customer satisfaction levels.
You can calculate the rate of customer complaints as given below.
Rate of Customer Complaints = Absolute number of complaints/number of Consumers or users * 100
For example, the simple formula given here lets you analyse an overall figure of concurrent customer complaints.
In this sense, you can create a feedback mechanism to control and direct your number of customer complaints.
This also helps you keep track of the important issues that affect your customer experience.
4. Discover low hanging fruits to improve Customer Experience
While improving your customer satisfaction levels is certainly a long shot move, managing your customer complaints could be easy opportunities to capture big wins.
For example, you can drill down your data to find the most frequent reason for customer drop-off. This could become the lowest hanging fruit to improve your customer satisfaction.
This allows you to cut-through and focuses on the right customer issues.
For example, consider the graph below.
The graph given below describes the rate of churn and relative reasons for customers to leave your business.
According to the graph, the rate of usage will be proportionally increasing your sales conversion. This also happens to be the most feasible conversion opportunity.
5. Collect, Manage and Utilize Customer Intelligence
Most businesses depend on different feedback forms to collect customer intelligence. In hindsight, this is a rather lame way to collect customer knowledge.
It's just common sense that you can't plainly ask someone to register their opinion of your business. You are least likely to receive a well-thought-out answer to your questions.
This is also a rather narrow path to collect all your customer feedback.
In this situation, having to mine your customer complaints is a much more realistic assessment of your customer intelligence. This also enables you to figure out the most effective customer answers.
Conclusion:-
It's absolutely possible to turn your customer complaints into opportunities and positive reinforcements. This requires you to streamline and manage your customer complaints to its best possible resolutions.
A complaint management system lets you manage and automate your customer complaints through a unified platform. It also lets you collect and manage your customer data to be utilized in business proceedings.