Please hold, your call is important to us. If you had to put me on hold then why did you even give your number in the "Contact Us" section?
This is literally the thought of 49% of the people who prefer calling service over chat. Not to forget the mind-numbing hold music and the repetition of the same hold line.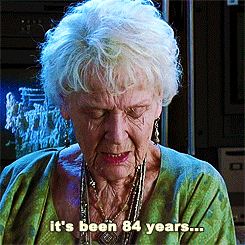 According to a survey, 51% of consumers are in the habit of using live chat feature because it's easy and resolves issues quickly.
However, that's not the case for every business. Both call and chat features are important for businesses. For some, call feature might come handy as the agents can't give all the info on the chat while industries like retail prefer chat because most of the raised issues can easily be resolved through the pre-defined templates.
So what does it mean? I'm glad you asked that.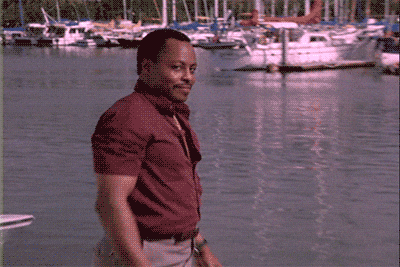 When a consumer's query is resolved through a pre-defined template, it also eliminates the need for a live agent, which means he can be assigned to resolve a high-priority ticket. This way, both the live agent and the pre-defined templates (which are easy-to-customize BTW), are delighting your consumers, a win-win for both. Let's check out the graph which easily illustrates the importance of both chat and call.
PEW research centre found that millennials are more into chat while consumers above 50 find call feature helpful.
Chat is an easy way to get the help you need, immediately. It is also a non-intimidating way for the consumers to engage because they're in charge of the conversation and it also gives a native experience to them. Who doesn't like to have a native experience over chat?
So should we kiss call feature goodbye?
What we need to understand here is that both call and chat work hand in hand. Chat, however, can help in reducing the call overflow which means less holding time.
Let's take a situation where Paulo is trying to cancel the order he made as the product he received was damaged. While the live agent is handling Paulo, he gets a call from Sam, a loyal customer who is asking for a refund on his order, promised to him a week ago. This increases Sam's holding time because the agent is handling Paulo as well. Because this agent's system doesn't provide any order history, he had to ask both the customers to provide order id which resulted in a longer wait as he had to go and check the order id, names, issues, etc.
Both blamed the company for poor customer service and the agent could only say "Sir, I will try my best to resolve the issue".
Would this issue have been handled in a better way? This is where KapChat comes into the picture. Let's take the same situation with a twist.
Paulo comes on the website, click on chat where he gets a few options.
Because his issue is related to the order, he clicks on it where he gets other options.
When Paulo clicks on the cancel order button, the system asks the reason, he cancels and gives the reason "Damaged Product". Because KapChat is smart, it checks and identifies that previous 5 orders were cancelled by other customers due to the same reason. Hence, it suggests an automatic solution of refunding the consumer. Paulo got his refund which made him a delighted customer.
This eliminated the need for a live agent and because he was free, he attended Sam's call. Because Sam's order info was already there on the dashboard, the agent was able to resolve the issue within minutes. Another customer reached the delight stage.
So, on both chat and call the consumers were delighted. This is what happens when you use an efficient system. It not only helps you close more sales but also helps in delighting your consumers.
Whether call or chat, if used wisely, both are unbeatable ways to convert the customers into happy ones.
So, who is your daddy? Chat or Call? We want to know, let us know in the comment section.