You've got wonderful news. A prospect is impressed with your website and gave positive responses over the phone, and now he/she wishes to meet you in person. You're one step closer to win a great business deal.
A good sales guy needs to develop certain common traits – present an auspicious feel, present straightforward ethics, develop pleasing communication, ability to network to the hilt etc….
But In-order to deploy these skills, you need to first create a great first impression with your potential customers. This helps you to build a connection with your prospect that will precede all the other interactions.
But, you can't get that great paycheck or regular overflowing bonus by just being good. For that, you should be actually great in sales. You should be actually SUCCESSFUL.
Even for experienced sales people, the first client meeting with a potential client could be overwhelming; simultaneously, it could also be the source of much thrill and suspense.
Here are some surefire tactics to impress your B2B client in just an hour.
Punctuality: Start on-time with a straight forward purpose
As odd it is, the successful salespeople have a habit – if they are not able to reach a place at their committed time, they inadvertently reschedule the meeting. They just don't ask the client to expect them after an hour.
The idea is that if you are starting a meeting late, you are already starting the meeting on a wrong foot. It would be pretty hard to turn the things around from there on…
When it comes to the client meeting, your first impression starts with your punctuality. This goes hand in hand with confirming your enthusiasm and professionalism.
Besides, it helps you develop an impressive overall dynamics in your client meeting. It helps you increase the overall participation and impart a better understanding of the difference imparted by your product/service.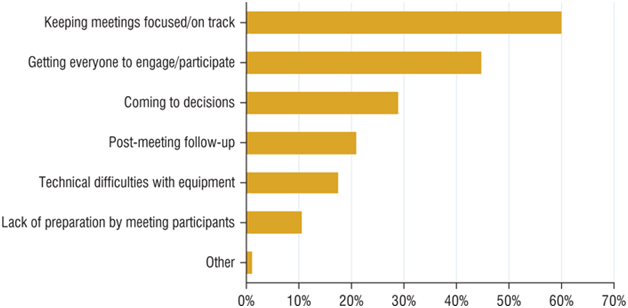 However, it seems that 'maintaining punctuality' is one the cheesiest cliché recommendation that anyone at winning a great first impression. Moreover, it has become more difficult than anything.
A typical salesperson needs to attend more than three meetings in a day, with different clients, who themselves have questionable punctuality. Sometimes, it may simply become ditching one client meeting for the other in the name of punctuality.
The best way to resolve this situation would be to set up the daily task list on your mobile CRM app. You can also view the meeting locations across geography.
Now you can schedule your meetings across the day. By arranging all your client meetings across the day, you could progressively cut down on the possible conflicts in your meetings.
This enables your coworkers and higher management to be aware of your day-to-day activities. This clearly resolves misunderstanding and miscommunication within the team.
For your own purpose, set up reminders for your meeting and follow-up calls. Even in your busy days, the app will remind you about your appointments. That removes the chances of your first client meeting getting delayed.
Humor: the ever elusive ingredient
If you ask a salesperson with real ground experience, they will mention humor as an important part in making your first conversation with the audience.
This will help you open up new conversations and earn willing new listeners.
In the world of stand-up comedy, there is a term called openers. It's usually a snappy hard-hitting joke that will have you take your prospects into your hands.
With a little practice and loads of presence of mind, you can use the same techniques within your sales presentation.
 At the same time, you shouldn't force the humor or appear it to be rehearsed. It will instantly become unfunny and make you look like a total manipulator. Also, you are under constant risk of appearing to be obnoxious. If you are not confident about pulling it off, it's better to stay on the safe side.
Empathy: Understand your Client Business
In retrospect, you might look back at a client meeting and think about what you could have done differently to have a successful outcome.
I'm willing to bet that it wasn't because of the want of pitching it harder. Instead, you could have possibly provided a better understanding of your customer.
If you are a good active listener to your customers, you might be able to glean insights about actual problems. This may also throw light into the particular pain points that affect your customer interactions.
This will help you provide customized product solutions that could better serve your customer needs than your competitor.
This strategy could help you offset other competitive factors such as having a more recognizable brand and costlier options.
Suppose, you are preparing for a meeting with a prospective client, who owns an FMCG site that delivers grocery and staples. You know the client's name and you visited that particular site to learn about their business. But, is it enough for a salesperson to just know the prospect?
This could also be a great way to research your customer base and provide better solutions in the future.
If you have a CRM-based customer account, you could have better knowledge about your product and make adequate changes.
Above all, your well-researched approach will help you assure your prospect that you are serious about closing the deal.
Being Studious: Be prepared with the necessary client information
As a matter of fact, better clients don't just take your word and carry-on with a particular deal. They will try to ensure that you are actually a subject matter expert with the demonstrated ability to your utility.
Ultimately, the salespeople are expected to produce actual solutions to business problems. If your sales effort just involves making 'promise-on-cue', it's unlikely to lead to many resolutions.
This could even mean achieving significantly better sales outcomes.
We are in an ever-floating condition, where the clients' expectation and market economy frequently changes. So, the companies curve their services and products to keep up with the industry. Hence, businesses repeatedly update their product list and facilities.
Carrying the inventory does not mean you have to carry piles of files and catalogs with you.
Your CRM software can solve your problem from every aspect. You can update your brochure on your CRM dashboard and show it to the client. It's that simple. It will be much more reliable than anything and your higher management can instantly update the modification of service or addition of new product on the dashboard so that you can know immediately about the changes.
This type of efficiency helps to generate clients' loyalty and create a good impression of your company or brand.
Be prompt: Take your decisions faster
The client may take a long time to understand and take articulate business decisions. But the concerned businesses are expected to be slick and quick at reaching their particular decisions.
This requires a better way to manage internal communication for your business. At the same time, you should also be able to maintain your ability to always facilitate the right decisions.
A sales CRM platform can help you by accelerating your normal chain your decision making.
In a Nutshell
If you choose sales above all the other normal respected profession, it means that you are confident about your 'above-average' amicable personality and negotiation skills. Above all, you are confident about reaching the decision-maker in every business.
In a sales exchange, you rarely get the chance to rectify or improve the first impression. Also, you are aware that your perfect formal outfits and wonderful communication skills may not be enough to win over the particular first impressions.
You should carry consistent strategies to create and sustain the client first impressions.
Keep useful tools that aid you in this process. Customer Relationship Management software would be one of the beneficial platforms to collaborate with your team and maintain strong customer relationships.