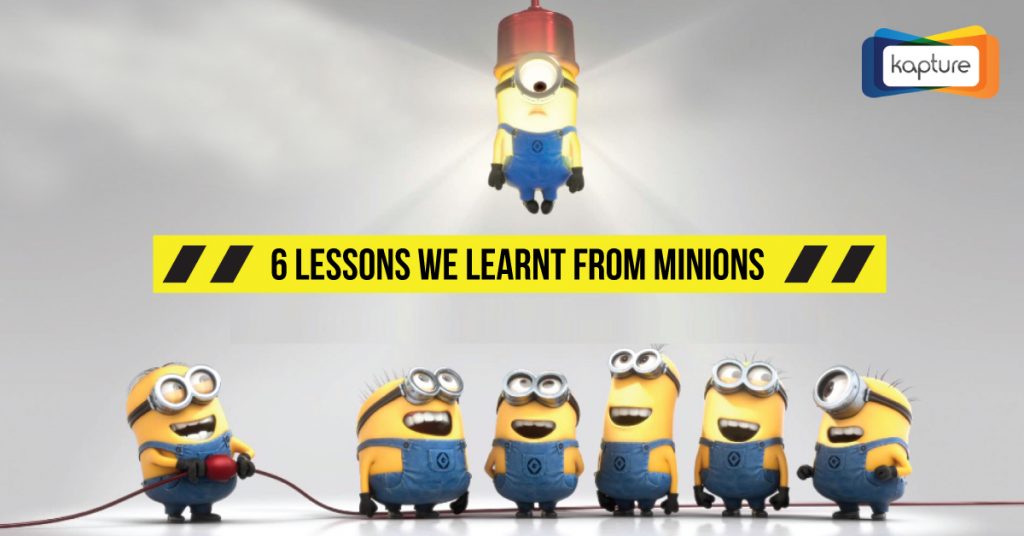 How many times have we wished we had an army of cute little minions! They are the cutest creatures and they believe that everything their boss does is the coolest. Whether it is to steal the moon, get the little girl a unicorn toy or making jellies and jams, they are always with their boss. We may not be able to create minions for you, but we have created something that is almost as good as having an army of cuddly little minions. KaptureCRM is the army of minions to manage your business.
KaptureCRM is an effort to decrease manual efforts and create an automated system. It is not just enough to be hard working; there must be smart-work. Gru and his minions are the best teams because they work hard and are focused on doing smart work to realize their evil plan.
Compatible:
Minions supported Gru no matter what or whatever was his business Gru had on his mind. Whether it is to steal the shrink ray or to make jams, they were equipped to do the assigned task. In a world of different business models, creating one single platform that works efficiently is a herculean task. We have taken up that herculean task for you and created a singularly compatible platform. All your existing systems just click with KaptureCRM.
Reliable:
Remember the minion-chain they formed to save Margo and Gru! They were always the saviors. KaptureCRM too handles all your business deals so well and captures all the data. It is always a reliable source to get any report about any of your vertical. If you need information about customers, payments, dues, employees or any other element in your business, KaptureCRM will be the go-to point.
Understandable:
No matter what the minions were saying, we could understand them. Even though we never knew their language, we knew what they meant. We understand how hard generating reports can be. With so much data available, choosing the right set of values and filtering them can be exhausting and confusing. KaptureCRM can filter and merge the right set of data you need in just a few clicks.
Economical:
If you cannot get a loan for the actual rocket, build your own at your feasible budget. Yes, we took that lesson from minions to provide the service of KaptureCRM not just with customized features but also with customized pricing. If you are a small business, you can choose just the features you need and manage your business economically.
Omnipresent:
Whether it is a secret mission or robbery, minions were always there with Gru. KaptureCRM too is present where ever you go. It is present on your desktop and your phone. Whether you are at a client meeting, field sales or at home, you can get all your reminders, enter all your data and interact with the client at your fingertips.
Innovative:
While there is an army of minions, there must be Dr.Nafario to drive the innovation. We have an experienced team that constantly put efforts to innovate new ways to make your work life a piece of cake.  We have a dedicated call center to answer your queries and address all your concerns. We are constantly updated with the trend and always happy to help.
Pursuit:
Minions were the creatures that had to look for their right boss. We too are in pursuit of serving new, enthusiastic and workaholic people. Similarly, to understand a different kind of businesses, you require different perspectives. We have altered solutions for different requirements, thus we become your ideal elucidation to every issue.
Minions are the type of creatures that are loved by all. They not only entertain the respective audience but also complete the mission. Similarly, Kapture allows every business to fulfill their motives. Whether it's viewing data-rich reports, collecting sales, reports, viewing transactions, keeping the track of every client, or implementing Mobile CRM, Kapture has the solution for everything.