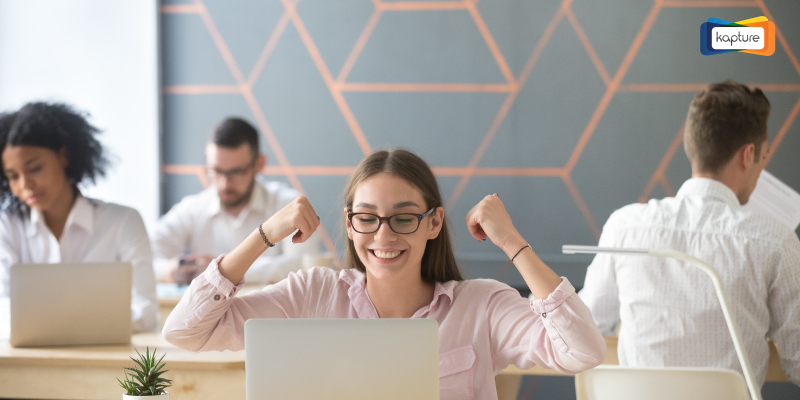 Its 3 PM, you slowly turn towards the clock and wonder if the next four hours are going to be as gruesome as the first half of the day.
You love your job, but this is just one of those days where the blues follow you along in all your tasks.
So How Do You Stay Positive At Work?
What if you could get a shot of mental caffeine that would make you so alert and aware that you squeeze out every ounce of productivity in your system during the day leaving you as contented as a monk in meditation?
No, I'm not talking about some new designer drug. What I'm about to reveal to you are some peak performance technologies that you can activate inside your brain in just a few seconds.
All you need to Stay Positive At Work is
A switch of Your Failure Mechanism
The failure mechanism is best explained with the ACRONYM FAILURE;
F – Frustration
A – Aggression
I – Insecurity
L – Loneliness
U – Uncertainty
R – Resentment
E – Emptiness
So how, does this acronym help you get into a state of peak performance?
Here's how.
When you start getting all negative and tired and mentally fuzzy, ask yourself if you are feeling like a failure.
If the answer is yes, run through each of the above acronyms and see which one gives you a mental yes.
Here's a prescription for the failure mechanism.
FRUSTRATION
When you are blocked from achieving some goal – you become like a pressure cooker with steam blocked inside which stops you from staying positive at work.
This can lead to excess smoking, caffeine or just a crankiness.
The best prescription for this is to just be aware of your frustration.
Once you become aware of this frustration, do this.
PRESCRIPTION
Look back into the past to some super pleasant memory. It could be your boss saying "Good Job". Or it could be any form of validation that you received.
See this clearly in your mind's eye and then come back into the present.
You will see your state change immediately.