Enterprise Resource Planning Software & Mobile App
Home

>

Mobile

>

Enterprise Resource Planning Software & Mobile App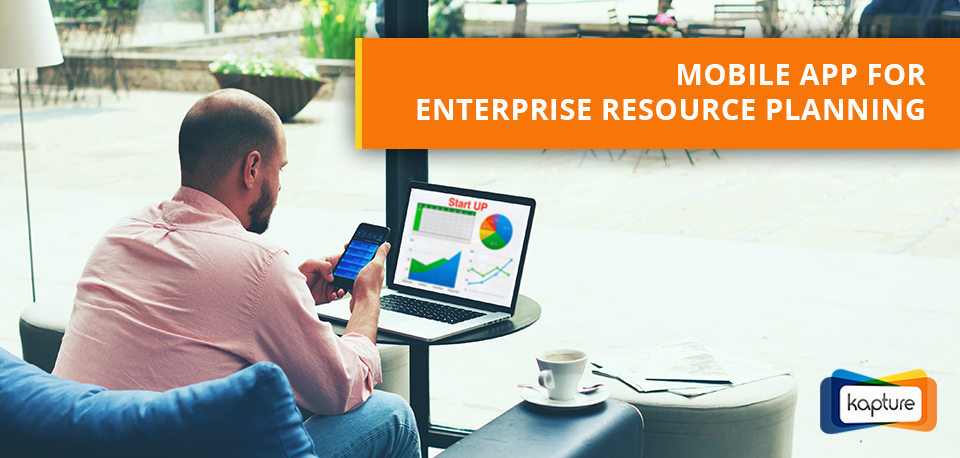 ERP forms an important aspect of business administration needs due to its ability to function within multiple parameters simultaneously. This process provides a sense of immediacy to the information processing scenario and cuts down on response times while streamlining the company's functioning potential. Kapture, business CRM software, makes use of this very utility to provide companies with the information processing ability they require.
Kapture's enterprise resource planning software & mobile app first advantage in the donation of this ability is the power to process data that is sourced from multiple arenas such as online campaigns, Google Ads, landing pages, websites, emails or other online information portals. This information is first cross-referenced based on relevance and then in terms of maximum outreach to provide a base upon which companies can build future business strategies as well track past sale successes and failures. This look into the past becomes more important for companies with heavy IPO investments as it forms their initial market research data archive. In addition to this, the information processed help identify contemporary market trends, an aspect that is the cornerstone of successful business development and displays these trends using the latest ROI based analytics, visually and numerically. Click here to watch:https://www.youtube.com/watch?v=bPdc3orjsBo
Kapture's second advantage lies in its reduction of multiple platform management to single platform optimization. As the software integrates existing information systems such as Facebook, Oracle, LinkedIn etc., it is able to concise the necessary information to the portions necessary for the company's needs. Data obtained from the previous process is matched to the requirements of contemporary demands, enabling easy access and also creating a post-sales management system so that labour costs and time are saved with its call management utility.  In addition, the processed data can be imported and exported in the required format to be compatible with the source systems and thereby expands the network of information supply and management.
Finally, the Kapture software is totally portable, extremely user-friendly and compatible with the cheapest technology in the market today. This erases the line dividing small and large businesses, making the CRM software a democratic space where interactions take place without financial or information bias. The portability factor ensures minimal cost incurrence due to the ubiquitous presence of mobile phones and also cuts down on pre and post-sale service as the company is able to receive orders, track them and receive payment at the click of a few buttons. As an added advantage, Kapture also allows a company to track its sales team's location, thereby making it simpler to calculate convergence based on distance as well as the assigned daily plan of each individual member of the sales force.
Kapture thus acts as a comprehensive resource management tool and enables greater growth of the company through optimal use of time and energy.
For an in-depth description of Kapture CRM, visit https://www.kapturecrm.com/
RECENT POSTS